If you're a mama out there who is struggling to find some snacks or meals to help with inescapable nausea and food aversions that come with pregnancy, I'm your girl. I was a picky eater before I became pregnant so as soon as the food aversions hit, I became even pickier. Crazy right? I used to not be able to eat a whole bunch of dairy pre-pregnancy due to being lactose intolerant but lately, I have been craving milk. I guess my little one likes calcium!
Below are a few of my favorite snacks and meals throughout my pregnancy so far. I hope you find something new to try!
Snacks:
Benton's Cookie Thins.

Chocolate oatmeal.
Here's what I put in mine: 1 cup of instant oats, ½ cup of cocoa powder, ¼ cup of your favorite nut butter (I use almond or soy butter), ¼ cup of butter, and ½ cup of sugar.
Fruit bowl that consists of strawberries, raspberries, and blackberries.

Mandarin orange slices.

Toast with butter and strawberry jelly or soy butter.
Homemade hashbrowns.
Banana chocolate smoothie.
Here's how I make mine: 2 banana's, ½ cup of cocoa powder, ½ cup of your favorite nut butter (I use almond butter), 1 ½ cups of oat milk, ½ cup of sugar, and 1 cup of ice. I add more ice if needed.
Carrots and ranch.
Enjoy Life protein bites.
Meals:
Breakfast burritos.
When I make mine I have to have these ingredients: homemade guacamole, scrambled eggs, ground chicken or turkey, sauteed spinach, and occasionally hashbrowns.
Chicken Alfredo.
Caesar salad.
I love adding Ken's Caesar Dressing on top of mine.
Chili with a piece of grilled cheese on the side.
I hope this has helped inspire you to make some of these pregnancy snacks and meals!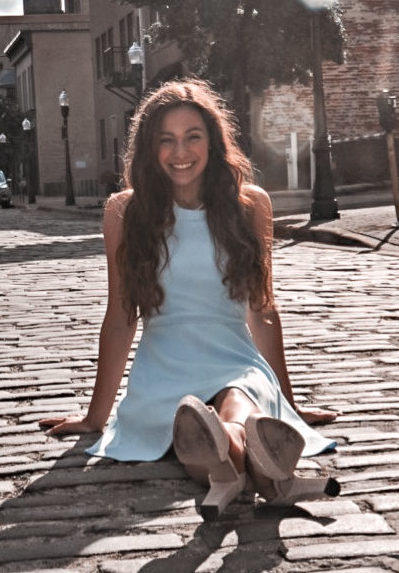 Madison Syx
Blogger, Homemaker, Entrepreneur